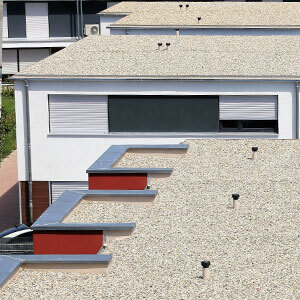 Enjoy a Layered Roof
Built up roofing is a great roofing system to implement on your commercial property. Its layers of materials will be able to provide ample protection from both the sun and rain. Have your roof installed by our team of professionals at Edge 2 Edge Roofing for professional built up roofing in Orlando, FL. We're here to speak with you at any time regarding your roofing needs at 877-488-3343, so call us today.
Built Up Roof Installation
A built up roofing system consists of multiple layers of asphalt alternated with ply sheets (felts) that are applied over the roof deck which is typically a vapor retarder. Most often this will also involve insulation which is also attached to the roof's deck. With this type of layer system, you can choose the number of layers or piles that are installed onto the roof.
A BUR roofing system is able to provide great waterproofing abilities as well as ultra-violet protection. They also consist of an aggregate top layer which makes it fire-resistant as well. As BUR roofing is typically low-maintenance it won't cost much to maintain over time. In general, expect the roof life to last anywhere from 20-30 years.
Built Up Roof Repair
If you're experiencing issues with your built up roof, contact our team today for repairs. We have the tools and equipment to handle a number of roof repair needs with a trained and certified staff that is experienced. We'll get your BUR roofing system back on track, speak to us today.
For more information regarding built up roofing in Orlando, FL, contact our team of expert roofers.
Call Us For Assistance
Edge 2 Edge Roofing is here to provide you with secure built up roofing in Orlando, FL. We have a number of different roofing options that you may consider for your commercial property from EPDM to single-ply and more. Our roofers make sure that materials match well with your property specifications and that all buildings are up to code. Get your roof done by our team of professionals and contact us today at 877-488-3343 to get started.