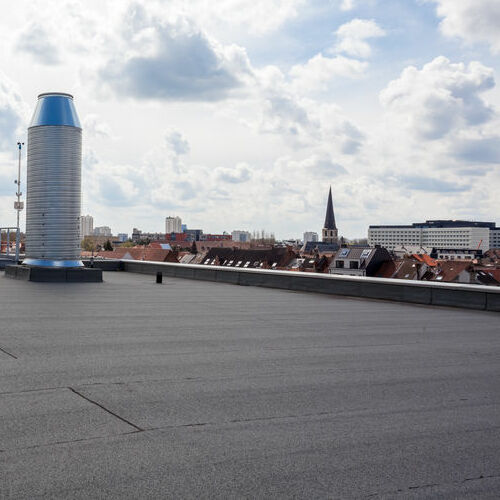 Get a Strong Flat Roof
Edge 2 Edge Roofing provides expert commercial roofing services. With over 30 years of experience, you can expect a long-lasting roofing system. For assistance with a single ply roof installation in Orlando, FL contact our team at 877-488-3343. We provide FREE estimates and are here to confer with you about your roof at anytime.
About Single Ply Roofing Materials
Single ply roofs are some of the most commonly installed roofs in commercial roofing today. A single ply roof consists of wide-width sheeting that can work with low slope or flat roofs in particular. Single-ply roofs have far fewer seams than asphalt rolled roof systems like modified bitumen and don't require dangerous torches or hot asphalt for installation. They also come with prefabricated detailing accessories that make installation easy.
Single-ply roofing materials are either thermoset or thermoplastic. EPDM is a thermoset while PVC and TPO are thermoplastics. There are advantages and disadvantages to each type. Thermosetting plastic can be very resistant to high temperatures, allow for flexible design options, and can be cost-effective. Thermoplastics are very energy efficient and are considered cool roofing–they effectively reflect UV rays to cool the roof and the building overall, thus saving on utilities.
Single-ply roofing is classified as flexible sheets of compounded plastic-derived material that are used to cover and protect flat and low-sloped buildings. Properly installed, single-ply roofing systems offer an inherent advantage over traditional materials due to their strength, flexibility, and high durability.
A typical single ply membrane flat roof system can be expected to achieve a service life of at least 30 years. Care should be taken to distinguish between the durability of the single ply membrane by itself and the expected service life of the flat roof system incorporating the membrane.
If you'd like to have a professional single ply roof installation in Orlando, FL contact us today.
Single Ply Roof Repair
If you're experiencing problems with your single ply roofing such as with worn areas or leaks contact our team for repairs. Although single-ply roofing materials are protective of inclement weather and other conditions, they are susceptible to hard impacts. As they don't have a hard-top layer to protect the synthetic rubber, things like dropped tools, loose screws, and gravel may be pushed into the rubber membrane. Damages such as these may create holes in the rubber as well as insulation leaving it at risk of leaks.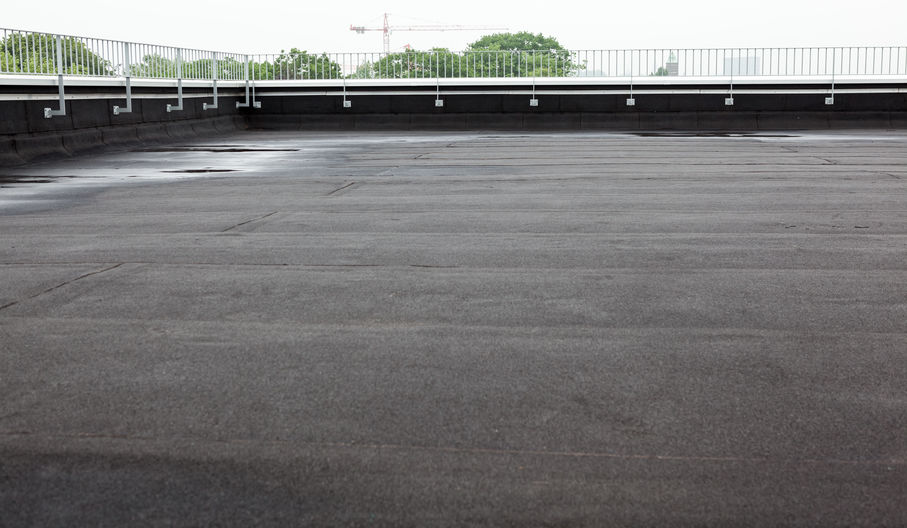 Call Our Team of Professionals For Help
Edge 2 Edge Roofing is a professional roofing company with over 30 years of experience. Our single ply roof installation in Orlando, FL is uniform and will be able to protect your property for years to come. If you're looking for professional roofers, look no further than our team and give us a call at 877-488-3343 today. We're here to set your commercial roof securely.