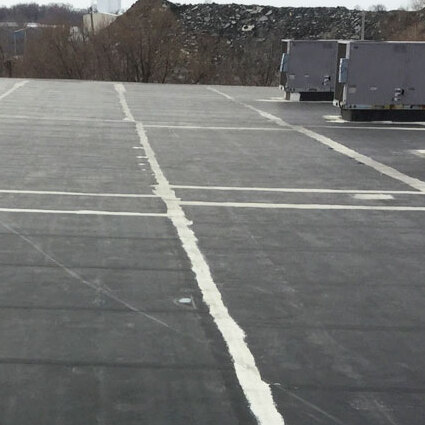 Have a Cost-Efficient Roof
Edge 2 Edge Roofing is a roofing company with over 30 years of experience in the roofing field. We have experience in working with various commercial roofs so expect professional results. We're your resource for EPDM roofing in Orlando, FL. Get in touch with us at any time to learn more. Our roofers are here for you at 877-488-3343 so call us today to start your roofing project.
EPDM Installation
Comprised of synthetic rubber, an ethylene propylene diene monomer (EPDM) roofing membrane offers superior weather resistance while remaining a cost-effective option. Made from synthetic rubber, EPDM roofing membranes have two primary ingredients, ethylene and propylene, which are derived from oil and natural gas.
Quite possibly the best flat roofing membrane, EPDM is a relatively low-cost flat roof material that offers a number of significant advantages. Clean, straightforward installation, incredible strength, a long lifespan, and a smart finish combine to make EPDM membranes a difficult one to beat.
EPDM has a matte surface. TPO has a shiny, slick surface. EPDM seams are cemented together. TPO seams are heat welded.
EPDM Repair and EPDM Replacement
The three most common problems with rubber roofs are improper installation, shrinkage, and seams. While the rubber roofs are known to be durable, they also need to be maintained. EPDM roofs are fully adhered or as many call it glued down. The system is not attached mechanically.
EPDM roof membranes remain stable over time and can have a life expectancy of over 50 years. See what condition your roofing system is in by getting a roof inspection today by our certified roofers. We've got your roof covered.
To get started with EPDM roofing in Orlando, FL contact our team.
Contact Our Team to Get Started
Edge 2 Edge Roofing provides the best in commercial roofing. Our roofers are trained and certified to provide expert services every time. We're here to set you up with reliable EPDM roofing in Orlando, FL. Call us now at 877-488-3343 to get started. To get a FREE quote, you can also fill out our online contact form to get in touch with us.