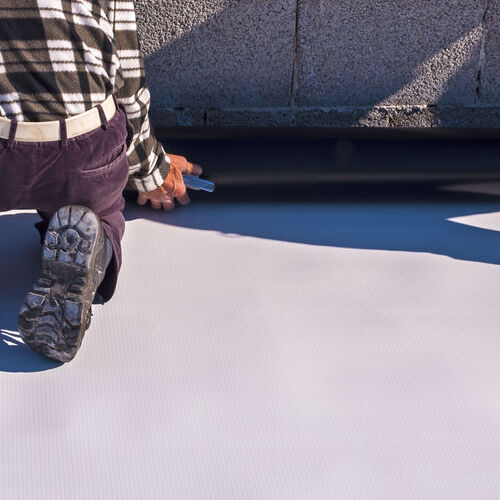 Have TPO Materials for Your Commercial Roof
Edge 2 Edge Roofing is here to provide you with highly durable TPO roofing materials. These roofs are reflective providing great energy efficiency with your roofing system. If you're interested in TPO roofing in Orlando, FL reach out to our expert roofers. We've got you covered at 877-488-3343, so contact us now.
TPO Installation
EPDM has a matte surface. TPO has a shiny, slick surface. EPDM seams are cemented together. TPO seams are heat welded. TPO is generally white and highly reflective. On the other side of the spectrum, EPDM is often described as "Black Roofs," due to the natural dark color of the membrane.
A TPO roof membrane can last anywhere from 15 to 20 years. It is a single-ply reflective roofing option, and it is typically adhered or mechanically attached. This membrane can be left exposed throughout its life.
There are a plethora of benefits to implementing a TPO roofing system onto your current commercial roof. It has great strength, durability, and flexibility. That means being able to stand up to a build-up of dirt, resistance to tears, and mold growth as well. Perhaps its best trait is that it is energy efficient.
TPO Repair & TPO Replacement
TPO roofing materials may run into some issues down the line. In order to ensure that the correct services are imparted onto your roof, it's important to reach out to a professional roofer. Depending on the age of your roof and the extent of damages, your roof may need repairs or replacements. Our roofers are trained and certified to provide complete roof repairs so that your roof can be protected once more.
Get started with TPO roofing in Orlando, FL by calling our team today.
Reach Out to Us to Get Started
Edge 2 Edge Roofing has over 30 years of experience in the roofing industry and is ready to provide you with strong TPO roofing in Orlando, FL. We provide FREE estimates and are here to speak with you about your roofing project at any time. Give us a call at 877-488-3343 to get started.