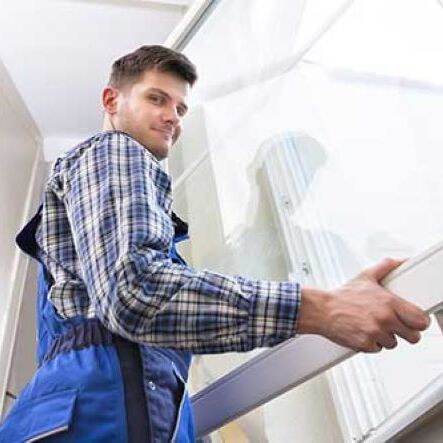 First-Rate Home Improvement Services in Alpharetta, GA, Johns Creek, GA
Over the years, Edge2Edge Roofing has been hard at work in upholding ourselves as the local leader in providing home improvement solutions to all property and homeowners in Alpharetta and Johns Creek, GA. The secret to our success: highly trained staff and top-of-the-line products that exhibit durability, elegance, and value for money. To learn more about our home improvement services in Alpharetta, GA, give our team a call at 877-488-3343.
Other Services
We provide our clients a comprehensive lineup of services, featuring brands and products that are generally recognized and trusted by America's top remodelers. Our offerings include:

Windows

Offering a wide range of window styles and materials, we are your leading choice for quality window installation services in the Alpharetta, GA. We will assist you in selecting the ones that would suit your home's specific needs. Here are some of the window frame materials that you can choose from:
Vinyl
Fiberglass
Wood
Aluminum
Composite
Doors
Enhance the curb appeal of your home by creating a great first impression with a professionally installed door. We have the expertise and certifications to install the type that you need. You can choose from the following types of doors:
Entry doors
Sliding patio doors
French patio doors
Storm doors
Gutters
Our roofing systems include a seamless gutter system designed and installed to give the required capacity to manage the inevitable amount of runoff. Gutters are invaluable additions to your home to prevent water from damaging your foundation and other parts of your house. We provide the following gutter services:
Gutter replacement
Gutter repairs
Gutter protection systems
Inspections and cleaning
Siding
Add value to your home by installing attractive and easy-care siding. We can help your home achieve its superior curb appeal while reducing maintenance time and cost. As with all our services, we always use top-quality materials when it comes to siding. You'll also have plenty of varieties to chose from.
When you're in need of home improvement services in Alpharetta, GA, contact our team for assistance.
Trust Your Home to a Professional Contractor
Whether you're building a new home or looking to replace your roof, we can help you with a variety of options and great home improvement services in Alpharetta, GA. To learn more about our services, call Edge2Edge Roofing at the following number: 877-488-3343 (Georgia office). You can also complete our request form for a free quote. We are looking forward to helping you.