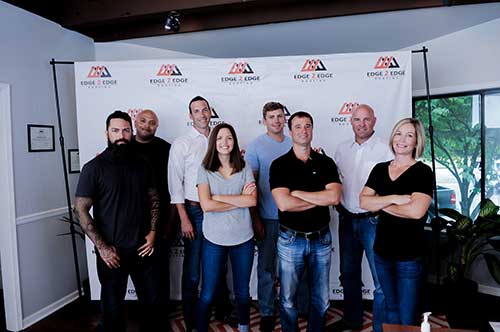 Excellence Built From More Than Just Years of Experience
We have over 30 years' worth of experience in the industry. But apart from those years of experience, what makes Edge2Edge Roofing stand out is the fact that, more than anything else, we are driven by our passion to uphold a legacy, and we're continuously on a mission to create an even bigger impact on the communities we are part of. Even before having met at GAF back in 2010, both our founders, Brendon Lipton and Brent Maddux, already had decades' worth of extensive expertise in the roofing business, with both having received prestigious recognitions such as the Raise the Roof Award and President's Club Award.
Each of them possesses a great wealth of industry knowledge and has the same goal of wanting to provide affordable top-notch roofing in Alpharetta, GA, and the surrounding areas. Our founders maintain a professional and highly trained team which is truly a wonderful gift to property owners in the communities we serve. Get in touch with our team at 877-488-3343 to get started.
Our Recipe for Sucess
We have but two main ingredients for our business: Highly trained installers and staff, and the use of only the best high-quality products for construction. Part of our business expertise includes training installers to do their jobs correctly in order to guarantee customer satisfaction, and make sure that warranties will always be honored. Because of this recipe, we received the GAF Triple Excellence Award back in 2015.
If you're looking for a residential roofing company in Alpharetta, GA and the surrounding areas, then you're in luck. We also serve the areas of Suwanee, Johns Creek, Roswell, Buford, Cumming, Dunwoody, Duluth, Gainesville, Milton, Norcross, and Sandy Springs for Georgia. We are adept at handling both residential and commercial exterior work from roofing and gutters to sidings, windows, and doors. Our team can do minor repairs, emergency repairs, and full installation and construction work from scratch and we also assist in insurance claims.
Need Help Today? Contact Us
For whatever roofing assistance you may require with roofing in Alpharetta, GA, Edge2Edge Roofing is here to help you! Give us a call at our Georgia office at 877-488-3343. Our business hours are from 8:00 am till 5:00 pm Mondays- Fridays. Beyond office hours, you may also request an estimate or get in touch with us via our contact page.