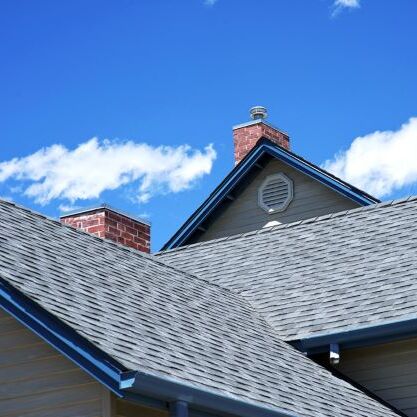 Make the Best Roofing Decision by Choosing Edge 2 Edge Roofing
Whether your home is centuries-old or brand new, your roof needs to be in tip-top shape to be able to protect everything you hold dear. Here at Edge 2 Edge Roofing, we know and understand the importance of your roofing system. We have years of experience working with local homeowners in repairing, maintaining, and replacing their roofs.
As the most trusted roofing contractor in the area, we have a solid reputation as a company that cares more about our clients than we do the bottom line. We offer a full range of options for residential roofing in Orlando, FL, and for homeowners throughout the surrounding area, all manufactured by the leading names in the industry. This alone gives you extensive freedom to choose what's best for your home, regardless of what it is you are searching for and what it is you need to keep your home in the best shape possible. Find out about your residential roofing options by calling 877-488-3343.
A Variety of Residential Roofing Options from Edge 2 Edge Roofing
Edge 2 Edge Roofing knows that each homeowner has unique needs for their home, and we are dedicated to fulfilling those for all of our customers. We offer a variety of roofing options to make sure your home looks just like you want it to. You can choose from:
Asphalt: This type of roofing material boosts the style factor of a home, while granting protection from rain, storms, snow, and other kinds of weather. That's the reason many Georgia homeowners prefer this material for their homes.
Metal: Metal roofs can add plenty of drama and character to a home, thanks to the numerous color and style choices available with this material. Metal roofing is also among the most energy-efficient options available due to its ability to reflect the sun's rays away from your home.
Slate: The option with the greatest longevity when compared with other materials, slate roofs have the ability to last for over a hundred years. Their durability and weather-resistance, as well as their unmatched beauty, make them a popular choice across the state.
Tile: Tiles are resilient and easy to install. Additionally, they are a long-lasting option that can provide great protection for your home for many years.
Wood: Wood shakes and shingles are an all-natural product that can do a lot to enhance the rustic charm of any home. They also do much to provide effective protection for homes over the years.
Get help with residential roofing in Orlando, FL by calling us today.
Let Us Help You Select the Right Style
Our experts at Edge 2 Edge Roofing can help you choose the right material for your roof, so you can feel confident about your choice. With the many different options that we have available you can rest assured that you will be able to find the best possible roofing material regardless of what it is you need for your home. Our team is always ready to speak with you about what it is you want in your new roof and what you require to have the best residential roofing system possible.
You can request a FREE estimate by calling one of our offices today. We can provide homeowners with quality residential roofing in Orlando, FL and the surrounding area. You can reach us at 877-488-3343 to get the process started. We look forward to discussing your roof and helping you decide which option is best for your needs. For more information about our products and services, you can also complete our form, and we'll get in touch as quickly as possible.