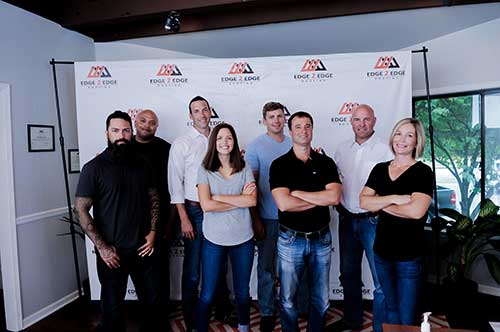 Our Story
As a contractor, Edge2Edge Roofing draws on 30 years of experience from our founders to achieve the best results, offering peace of mind that we have what it takes to address your needs exactly. Find out more or schedule a service by calling 877-488-3343.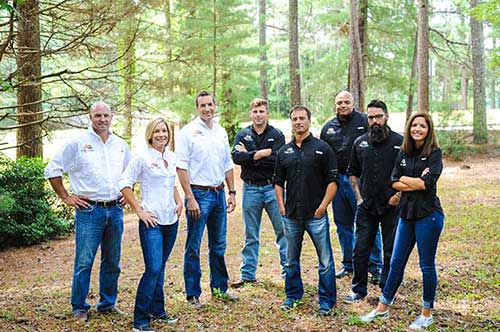 Where It All Began
Edge2Edge Roofing was established by Brendon Lipton and Brent Maddux. A second-generation roofer, Brendon took after his father, becoming a part of the industry while he was just in high school doing sales and marketing for his father's roofing company. He went on to acquire a roofing business of his own while in college but this company was sold when his father died. After becoming a manager for a national company and spending 10 years training installers and consulting for roofing businesses, Brendon joined GAF in 2010, where he and Brent met.

An Atlanta native, Brent has more than 16 years of roofing experience. He received multiple awards throughout his career, a testament to the kind of credentials he has. He's trained roofing contractors in the hundreds across the United States, sharing his knowledge and experience to ensure homes and businesses are provided with some of the best roofing systems around.

During their time in GAF, Brendon and Brent were given the Raise the Roof and Presidents Club Awards for their work.
Only the Best Products and Services for You
For more than 20 years, GAF's Master Elite Contractor Program has been the gold standard for contractor certification. The Triple Excellence Award is given by North America's largest roofing manufacturer to certified contractors who are top performers in three service categories: Installation Excellence, Consumer Protection Excellence, and Training Excellence. In 2015, Edge2Edge Roofing was given this distinction, highlighting our commitment to quality and customer satisfaction.
How Can We Help? Contact Us Today and Let Us Know!
To learn more about what we can do for you and your home or business in Alpharetta, GA, and the nearby areas, or just give Edge2Edge Roofing a call today at 877-488-3343. You can also get in touch with us via our online contact form and we'll get back to you right away. Request a FREE quote today!