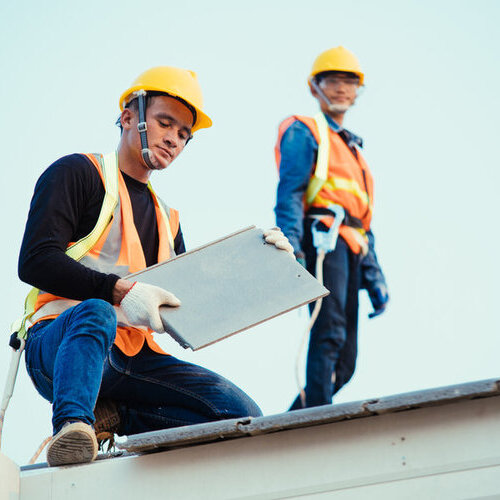 Roof Inspections from Experienced Roofing Pros
Do you know the current condition of your roof? Perhaps you've recently been through a storm and need to know whether you need storm damage repair. Or perhaps you just want to give your roof a check-up and be certain it's in good shape. Regardless of the reason, the skilled roofing professionals at Edge 2 Edge Roofing can be there for you.
We can provide a thorough roof inspection so you can gain insight into your roof's current condition. That way, you can be certain it's able to give you the protection you need. When you need roof inspection in Orlando, FL and nearby cities, reach out to Edge 2 Edge Roofing by calling 877-488-3343.
Why Inspections Are So Important
Considering the vital role your roofing plays in protecting your home, it's always wise to get a roof inspection and identify any small issues before they become major problems. Not only will this ensure your home has the protection it needs, but having regular roof inspections and identifying any of these issues can do much to prolong the amount of time before a roof replacement is needed.
It's always recommended that homeowners perform their own inspections, noting any issues such as missing shingles or the growth of organic material. However, there are many things you need a skilled roofing professional to identify. For example, a roofing professional will be able to note the amount of wear and tear your roof has experienced or structural damage. With a roof inspection, you can gain insight into whether you may need help such as roof repairs or a roof replacement. This will ensure you always have a roof capable of giving you the protection you need.
When to Schedule Your Roof Inspection
As mentioned, it's always a good idea to get a roof inspection when you have recently been through a major storm. This allows you to gain insight into any damage that may have occurred due to hail, high winds, or other weather conditions so you can get the storm damage repair you need ASAP. However, there are plenty of other times you may want to schedule a roof inspection.
In general, it's recommended homeowners have their roof inspected annually, and having your roof inspected twice per year is ideal. That's because there are many issues that can arise on a day-to-day basis, from poor weather to pests that may decide to make their home in your roofing.
Many homeowners opt to schedule their roof inspection in the fall. This is a good choice because you can take care of any problems you may be having with your roofing before the temperature drops and you have to deal with any cold winter weather.
Schedule Your Roof Inspection Today
When you need a roof inspection in Orlando, FL, or the surrounding area, you can rely on the team at Edge 2 Edge Roofing to be there for you. Our roofing professionals are experienced with roofs of all kinds, from traditional asphalt shingle roofing to modern choices such as standing seam metal roofing. We'll come out to inspect your roof for any possible damage, giving you all the information you need so you can keep your roofing in the best shape possible. If you're ready to schedule your roof inspection, reach out to us by calling at 877-488-3343.