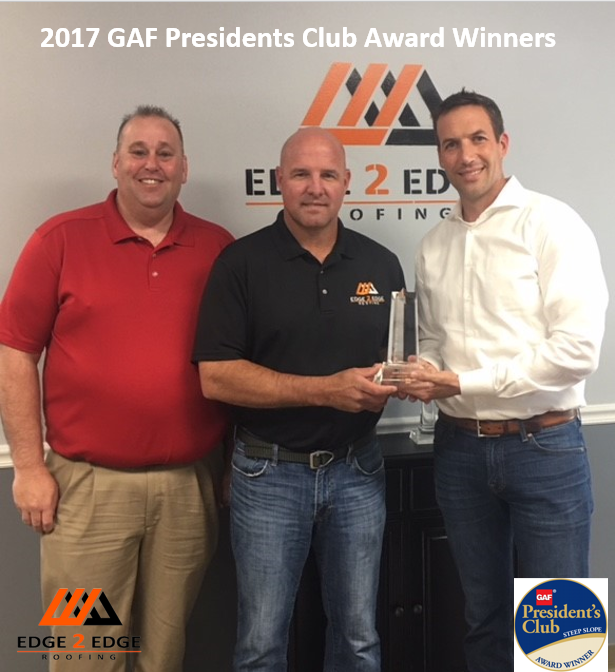 Edge 2 Edge Roofing
GAF Master Elite Contractor
As a roofing contractor, Edge 2 Edge Roofing boasts of decades of experience we can turn to in addressing the needs of homes and businesses Orlando, FL, and the surrounding communities. But what truly sets us apart from others in the industry is that we have been certified as a GAF Master Elite contractor.
Did you know that just 3% of roofing contractors in the nation are given the privilege to call themselves Master Elite contractors? That's testament to the stringent standards GAF, as North America's largest roofing manufacturer, has set!
Aside from being properly licensed and adequately insured, a roofing contractor must also meet the following criteria to be given the distinction of a GAF Master Elite contractor:
Has been in business for at least 7 years
Has an "A" standing with the Better Business Bureau
Is financially secure
Is in good standing with material distributors
Maintains an 8 out of 10 Installation Inspection score
Schedule an appointment or learn more about all the roofing services in Orlando, FL that we offer by calling 877-488-3343.
The GAF Master Elite Difference
Aside from access to top-notch products from GAF, Edge 2 Edge Roofing is also able to offer more generous warranty terms than what standard coverage has. Specifically, as a Master Elite Contractor, we provide the Golden Pledge Warranty, which comes with 50-year non-prorated and 25-year coverage for materials and workmanship, respectively.

To qualify for a Golden Pledge warranty, a GAF roofing project has to pass a 40-point inspection graded on a 10-point scale. With an average installation score of 9.66, Edge 2 Edge Roofing enjoys the distinction of being in GAF's top 50 U.S. roofing contractors.
Get pristine roofing services in Orlando, FL today.
Quality Roofing You Can Count On
Edge 2 Edge Roofing has been committed to quality since the first day we opened our doors and will remain so for the years to come, ensuring homes and businesses in Orlando, FL and the surrounding communities are only provided with the best in roofing.

To learn more about what we can do for you as a GAF Master Elite contractor, or to schedule an appointment for roofing services in Orlando, FL, just give us a call at 877-488-3343. To request a FREE estimate, simply fill out our online contact form and we'll get back to you right away. We look forward to hearing from you and we're always ready to help.