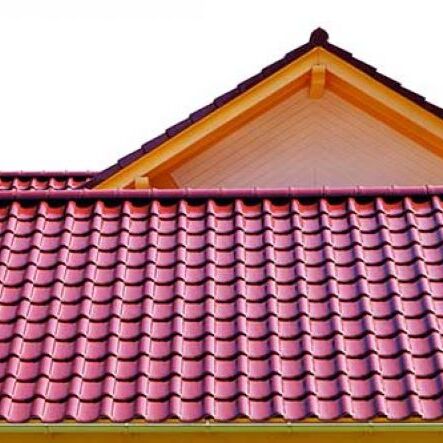 Choose the Sophisticated Look of a Tile Roofing System in Alpharetta, Johns Creek, GA
A tile roofing system from Edge 2 Edge Roofing is a great way to add a stylish touch of elegance to your home and do wonders for your exterior décor. Tile is also an extremely durable and environmentally sustainable material that will protect your home from the elements, for years to come. In fact, most tile roofs boast warranties that range from 40 to 50 years, though some clay tile roofs in Europe have lasted even longer. Contact us at 877-488-3343 to learn more.
Your Choice of Styles, Shapes, and Colors
Tile is one of the most eclectic options when it comes to roofing materials. There are round or square shapes and even tiles that are specifically designed to mimic other types of roofing like cedar shakes. Thanks to modern innovations, you can now get concrete and clay roof tiles that perfectly suit just about any architectural style, from historic, authentic Spanish, and Mediterranean, to New England Colonial and contemporary.

Working with experienced roofers at Edge 2 Edge Roofing, you will be able to choose the tile style and color that best suits your home's facade.
The Difference Between Clay and Concrete Tile
There are two main types of tile roofs – Clay and Concrete. Clay roof tiles are a durable and weather-resistant option. Their intensive fabrication process allows them to retain their strength and color for decades.

Concrete roof tiles, on the other hand, are rising in popularity thanks to their durability and lower cost. This option is also available in a wide range of colors and designs.
Benefits of Tile Roofing Systems
Aside from the obvious aesthetic value and exceptionally long life expectancy of tile roofs, there are several other benefits of choosing this roofing system over others. To start with, they perform much better under inclement weather than many other roofing materials on the market today. They also carry a class-A rating.

Tile roofing is a great insulator, which helps maintain a warmer home interior in winter and a cooler one in summer. Tile is also an eco-friendly material with low maintenance requirements and life cycle costs.

Lastly, a tile roof can add to the resale value of your property. The touch of class and quality that a tile roof adds to a home can be very appealing to prospective buyers, should you ever decide to sell.
Get help with tile roofing in Orlando, FL by contacting us today!
Get a Free Estimate on Tile Roofs Today!
Edge 2 Edge Roofing is your trusted source for tile roofing in Orlando, FL and surrounding areas. Call us today at 877-488-3343 for a free estimate. You can also reach us by filling out our contact form. We look forward to hearing from you.