Roofing Company Offering  Shingle Roof Replacement in Alpharetta, GA
Quality Shingle Roof Replacement Services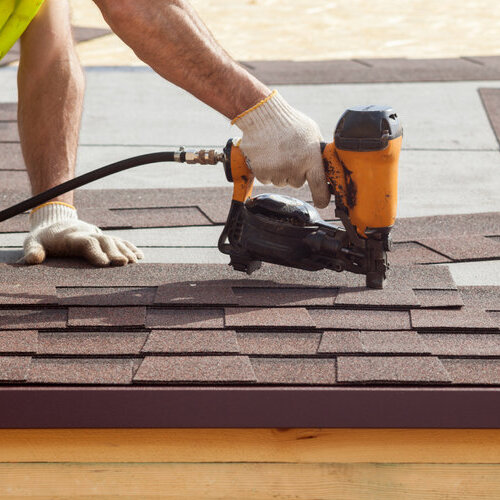 Is your roof getting a little shabby? Shingle roofing can provide numerous benefits. Nevertheless, the lifespan of a shingle roof runs from 10 to 20 years, so you'll likely need to replace it at some point. Considering replacing your roof can be a bit unnerving. It does not need to be hard or outrageously expensive when you work with a professional roofing company like Edge 2 Edge Roofing. Reach out to us now at 877-488-3343 if you're interested in shingle roof replacement in Alpharetta, GA or nearby areas.
Is Roof Replacement Necessary? Do I Need to Replace My Roof?
You may be thinking that you need a roof replacement. However, you might not know for certain whether replacing your roof is the best course of action for you. That leaves you with one huge question. How can you be certain that it's time to replace your roof? Getting in touch with a roofer who can do an inspection is the only way to know for sure in many cases. You can, however, watch for many criteria that tell you when you need a roof replacement.
With shingle roofing, the loss of granules is one of the primary signs to watch out for. You may not be able to tell a roof is losing granules just by looking at it unless there are conspicuous bare patches. But the runoff from your gutters will typically contain granules. The presence of a large amount of granules shows that your roof is experiencing some wear and tear. Curling shingles are another indicator you can look out for.
Professional Shingle Roof Replacement in Alpharetta, GA
The experts at Edge 2 Edge Roofing can be there to lend a hand if you think it's time to replace your roof. We can be there for you to inspect your current roof and determine if a roof replacement is required. If a roof replacement is needed, we can give you that so you can be certain you have the protection you require. For roof replacement in Alpharetta, GA, get in touch with us today at 877-488-3343.