Roofing Company Providing  Shingle Roof Replacement in Suwanee, GA
Quality Shingle Roof Replacement Services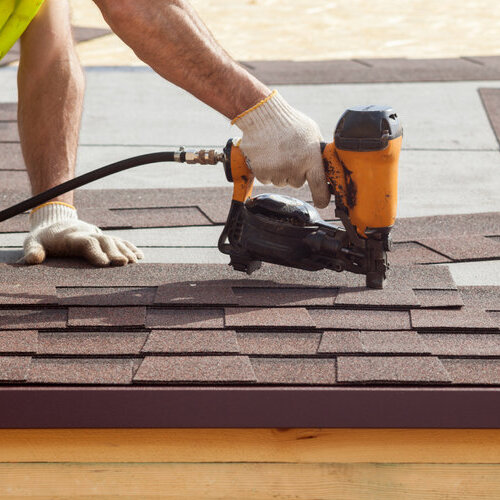 Does it seem as if your roofing isn't in great shape? A shingle roof can provide a lot of perks. But with a life expectancy of 10 to 20 years, most homeowners can expect to have to replace their roofs eventually. You may be alarmed by the idea of roof replacement. It doesn't need to be challenging or exceedingly pricey when you work with a professional roofing company like Edge 2 Edge Roofing. If you're interested in a shingle roof replacement in Suwanee, GA or nearby areas, reach out to us right away at 877-488-3343.
Is Roof Replacement Necessary? Do I Need to Replace My Roof?
You might believe that it's now time for a new roof. However, you could not be able to tell for certain whether replacing your roof is your best option. That leaves you with one tremendous question. How do you know when it's time for a roof replacement? The only way to be certain in many cases is by reaching out to a roofing company that can perform an inspection. However, it is possible to look out for numerous revealing signs that tell you the time has come for a roof replacement.
Among the countless details to be mindful of with shingles is the loss of granules. If your roof is not showing obvious bald spots, you might not be able to tell just by examining it that it is losing granules. But granules can often be seen in your gutter runoff. The appearance of a lot of granules indicates that your roof is experiencing some wear and tear. It's also wise to watch out for details such as curling shingles.
Professional Shingle Roof Replacement in Suwanee, GA
If you think it might be time to replace your roof, the experts at Edge 2 Edge Roofing can be there to help. Our team can inspect your current roof and detect if you need a roof replacement. If that's the case, you can get exceptional roof replacement from us so you can be certain your roof is giving you the security you need. Arrange your roof replacement in Suwanee, GA by getting in touch with us now at 877-488-3343.