Roofer Offering  Shingle Roof Replacement in Lawrenceville, GA
Experienced Help With Shingle Roof Replacement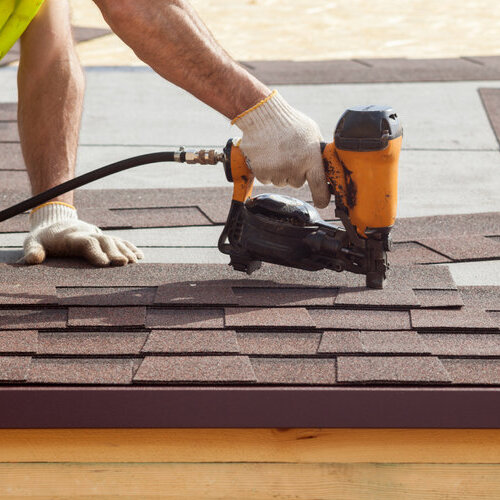 Does it seem like your roof is not in great shape? There are many advantages to having shingle roofing. However, the lifespan of shingles runs from 10 to 20 years, so you will probably have to replace it eventually. Considering roof replacement could be a little menacing. But when you work with a professional roofing company like Edge 2 Edge Roofing, it doesn't have to be challenging or overly expensive. Interested in a shingle roof replacement in Lawrenceville, GA or nearby areas? Give us a call today at 877-488-3343.
Is It Time to Replace My Roof?
You might suspect it's time for a new roof. However, you may not be able to tell for sure whether replacing your roof is your best course of action. This raises one huge question. How do you recognize for sure the time has come for a roof replacement? Reaching out to with a roofer who can do an inspection is the only way to know for certain in many situations. However, it is possible to watch out for many meaningful signs that tell you the time has come for a roof replacement.
With shingle roofing, granule loss is one of the main things to watch out for. If your roof isn't showing identifiable bare patches, you may not be able to tell just by observing it that it is losing granules. However, you can typically see granules in your gutter runoff. A large amount of granules is a good indicator your roof is experiencing a lot of weathering. It's also smart to be mindful of indicators like curling shingles.
Experienced Shingle Roof Replacement in Lawrenceville, GA
If you feel it may be time to replace your roof, the professionals at Edge 2 Edge Roofing can be there to lend a hand. We can conduct a roof inspection for you and decide whether a roof replacement is needed. If that is the case, we can then give you select roof replacement so you can be certain you have the security you require from your roof. Schedule your roof replacement in Lawrenceville, GA by calling us right away at 877-488-3343.