Roofing Company Providing  Shingle Roof Replacement in Canton, GA
Quality Shingle Roof Replacement Services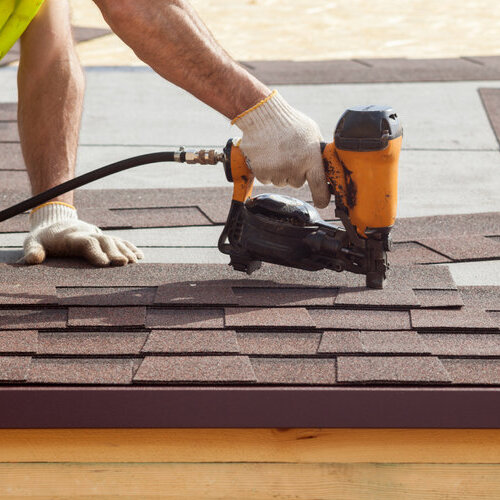 Does it seem like your roof isn't in great shape? You get numerous perks from having a shingle roof. Nevertheless, the total life of shingles runs from 10 to 20 years, so you'll probably need to replace it at some point. You may be unnerved by the concept of replacing your roof. Partnering with a qualified roofing company like Edge 2 Edge Roofing means it doesn't have to be challenging or overly expensive. For shingle roof replacement in Canton, GA or surrounding areas, get in touch right away at 877-488-3343.
Is It Time to Replace My Roof?
You might suspect it's time for a new roof. However, you may not know for sure if replacing your roof is truly the best choice. This raises one tremendous question. How can you be sure that it's time to replace your roof? In many situations, the only way to know is to get in touch with a professional roofing company that can carry out an inspection. However, there are many revealing criteria you can look out for so you can be sure when replacing your roof is necessary.
Among the many things to be mindful of with a shingle roof is granule loss. Unless there are obvious bald spots on your roof, you might not be able to tell that it is losing granules just by observing it. But you can often spot granules in your gutter runoff. The presence of a large amount of granules indicates that your roof is experiencing some depreciation. It's also smart to watch out for signs like curling shingles.
Experienced Shingle Roof Replacement in Canton, GA
If you believe it might be time to replace your roof, the professionals at Edge 2 Edge Roofing can be there to help. We can be there for you to inspect your old roof and decide if a roof replacement is necessary. If that is the case, we can then offer high-quality roof replacement so you can be sure you have the security you need from your roof. Schedule your roof replacement in Canton, GA by reaching out to us today at 877-488-3343.