Roofer Providing  Shingle Roof Replacement in Kennesaw, GA
Quality Shingle Roof Replacement Services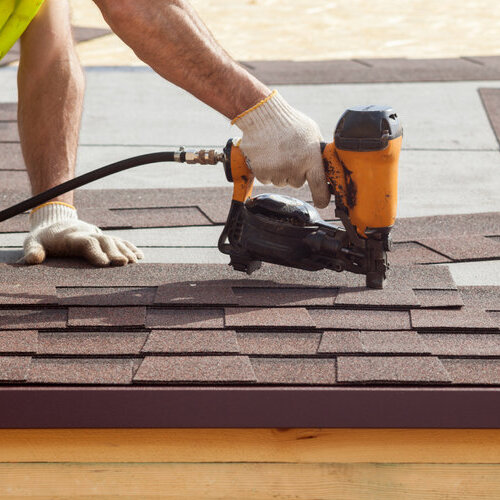 Is your roofing getting a bit run down? A shingle roof can give you many benefits. But with a 10 to 20 year total life, replacement will likely be required at some point. Thinking about replacing your roof can be a little unnerving. It does not have to be tough or outrageously expensive when you team up with an accomplished roofing company like Edge 2 Edge Roofing. Considering a shingle roof replacement in Kennesaw, GA or surrounding areas? Reach out to us today at 877-488-3343.
Is Roof Replacement Necessary? Do I Need to Replace My Roof?
You might believe that you need a new roof. However, you could not know for certain whether replacing your roof is the right choice for you. This leads us to a very important question. Can you be sure it's now time for a new roof? In many situations, the only way to know is to get in touch with an experienced roofing company that can carry out an inspection. However, it is possible to look out for a number of telltale criteria that tell you the time has come for a roof replacement.
Granule loss is one of the signs you should take note of with shingles. Unless there are conspicuous bare patches on your roof, you might not be able to tell that it is losing granules just by examining it. But your gutter runoff will typically contain granules. If you see a large amount of granules your roof may be experiencing a lot of wear and tear. It's also smart to look out for signs such as curling shingles.
Expert Shingle Roof Replacement in Kennesaw, GA
The professionals at Edge 2 Edge Roofing can assist you if you believe it may be time for a roof replacement. We can do a roof inspection for you and determine whether a roof replacement is needed. If that's the case, you can get superior roof replacement from us so you can be certain your roof is giving you the protection you need. Reach out to us now at 877-488-3343 for roof replacement in Kennesaw, GA.