Roofing Company Providing  Replacement Shingle Roofing in Decatur, GA
Experienced Help With Shingle Roof Replacement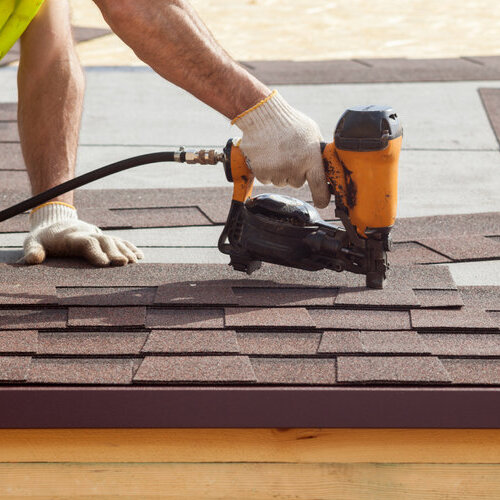 Is your roof getting a bit dingy? There are a lot of perks to having shingles. However, with a 10 to 20 year life expectancy, replacement will probably be required in due course. When you imagine replacing your roof, you could be intimidated. However, when you team up with an accomplished roofing company like Edge 2 Edge Roofing, it doesn't need to be hard or outrageously pricey. If you're considering a shingle roof replacement in Decatur, GA or nearby areas, get in touch with us right away at 877-488-3343.
Is Roof Replacement Necessary? Do I Need to Replace My Roof?
You may think it's time for a roof replacement. But you could not know for certain whether replacing your roof is the best course of action for you. This raises a vital question. How can you be certain that it's time to replace your roof? The only way to be certain in many situations is by getting in touch with a roofer that is able to conduct an inspection. But it is possible to look out for a number of revealing signs that indicate it is time to replace your roof.
The loss of granules is one of the details you should take note of with shingles. If your roof is not showing obvious bare patches, you might not be able to tell just by observing it that it is losing granules. But granules can often be seen in your gutter runoff. The existance of a lot of granules is a pretty good indicator your roof is experiencing some weathering. It's also smart to watch out for indicators like curling shingles.
Expert Shingle Roof Replacement in Decatur, GA
If you believe it's time for a roof replacement, you can count on the experts at Edge 2 Edge Roofing. Our team can inspect your current roof and decide if you need a roof replacement. If that is the case, we can then give you select roof replacement so you can be sure you have the protection you require from your roof. Get in touch with us now at 877-488-3343 for roof replacement in Decatur, GA.