Roofing Company Providing  Replacement Shingle Roofing in Marietta, GA
Experienced Help With Shingle Roof Replacement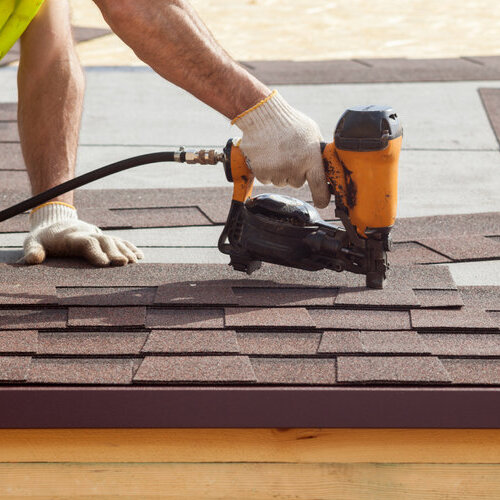 Has your roof had better days? Shingle roofing has much to provide you. However, a 10 to 20 year total life means you will likely have to replace it in due course while living in your home. Thinking about roof replacement can be a little intimidating. It doesn't have to be difficult or overly pricey when you work with a qualified roofing company like Edge 2 Edge Roofing. Call us today at 877-488-3343 if you're thinking about shingle roof replacement in Marietta, GA or surrounding areas.
Is It Time to Replace My Roof?
You may feel that the time has come to get a roof replacement. However, you could not be able to tell for certain if replacing your roof is your best course of action. That leaves you with a big question. Can you be certain it's now time for a roof replacement? Reaching out to with a roofer who can do an inspection is the only way to know for certain in many situations. But it is possible to look out for a number of telltale signs that tell you it is time for a roof replacement.
Among the numerous details to watch out for with shingle roofing is the loss of granules. You may not be able to tell just by examining your roof that it's beginning to lose granules unless there are obvious bald spots. But the runoff from your gutters will usually contain granules. The presence of a large number of granules is a pretty good indicator your roof is experiencing some weathering. Other details you can be mindful of are curling shingles.
Professional Shingle Roof Replacement in Marietta, GA
If you feel it might be time for a roof replacement, the specialists at Edge 2 Edge Roofing can be there to lend a hand. We can be there for you to inspect your current roof and detect if a roof replacement is required. If that's the case, you can get high-quality roof replacement from us so you can be sure your roof is giving you the security you require. For roof replacement in Marietta, GA, contact us today at 877-488-3343.