Roofer Providing  Replacement Shingle Roofing in Sandy Springs, GA
Quality Shingle Roof Replacement Services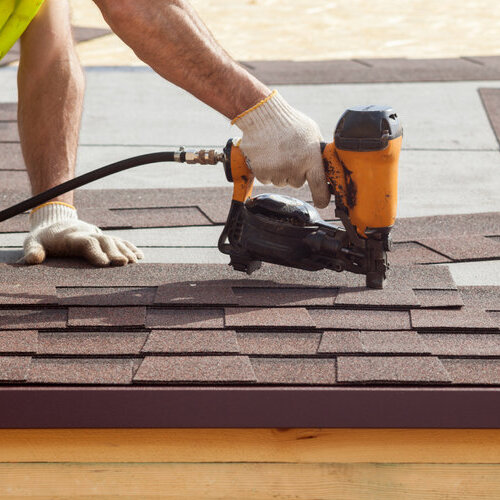 Has your roof seen better days? A shingle roof has much to provide you. Nevertheless, a 10 to 20 year life expectancy means you will probably have to replace it in due course while residing in your home. You may be unnerved by the idea of replacing your roof. By working with a qualified company like Edge 2 Edge Roofing, it does not need to be difficult or exceedingly expensive. For shingle roof replacement in Sandy Springs, GA or surrounding areas, contact us right away at 877-488-3343.
Is Roof Replacement Necessary? Do I Need to Replace My Roof?
You could suspect the time has come for a roof replacement. But you might not know for sure if a roof replacement is really the best choice. This leads us to one very important question. How do you know for sure the time has come for a roof replacement? Getting in touch with a roofer who can carry out an inspection is the only way to know for sure in many situations. You can, however, look out for many indicators that tell you when you need a roof replacement.
With shingle roofs, the loss of granules is one of the major signs to watch out for. You may not be able to tell just by examining your roof that it's beginning to lose granules unless there are obvious bald spots. But you may see granules in the runoff fro your gutter. If you see a lot of granules your roof may be experiencing a lot of weathering. Other signs you can watch out for are curling shingles.
Expert Shingle Roof Replacement in Sandy Springs, GA
The specialists at Edge 2 Edge Roofing can lend a hand if you feel it may be time to replace your roof. Our team can inspect your current roof and decide if you require a roof replacement. If that's the case, you can get exceptional roof replacement from us so you can be assured your roof is giving you the protection you require. Set up your roof replacement in Sandy Springs, GA by getting in touch with us now at 877-488-3343.