Roofing Company Offering  Replacement Shingle Roofing in Duluth, GA
Quality Shingle Roof Replacement Services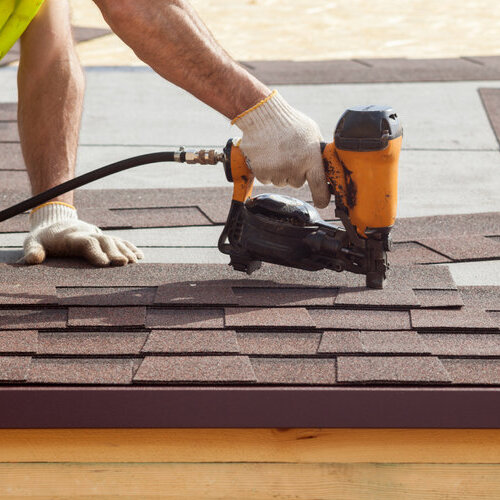 Is your roofing getting a bit shabby? Shingle roofing can offer numerous benefits. However, the lifespan of shingle roofing runs from 10 to 20 years, so you'll probably have to replace it in due course. Imagining roof replacement can be a little unnerving. But when you team up with a qualified roofing company like Edge 2 Edge Roofing, it does not need to be challenging or overly expensive. If you're interested in a shingle roof replacement in Duluth, GA or surrounding areas, contact us today at 877-488-3343.
Is Roof Replacement Necessary? Do I Need to Replace My Roof?
You could think the time has come for a roof replacement. But you could not know for sure if roof replacement is right for you. This leads to one huge question. How do you recognize for sure the time has come for a roof replacement? Often, contacting with a roofing company that can carry out an inspection is the only way to know for sure. The good news is that there are many telltale signs that can tell you when the time has come for replacing your roof.
The loss of granules is one of many signs to watch for with shingles. You may not be able to tell just by looking at your roof that it's beginning to lose granules unless there are obvious bald spots. Nevertheless, granules can typically be seen in your gutter runoff. The appearance of many granules indicates that your roof is experiencing some wear and tear. It's also smart to watch out for indicators such as curling shingles.
Expert Shingle Roof Replacement in Duluth, GA
If you feel it might be time for a roof replacement, the experts at Edge 2 Edge Roofing can be there to assist. We can be there for you to inspect your current roof and decide if a roof replacement is necessary. We can then give you high-quality roof replacement so you can be certain you have the safety you need if that's the case. For roof replacement in Duluth, GA, get in touch with us now at 877-488-3343.