Roofing Company Offering  Replacement Shingle Roofing in Holly Springs, GA
Quality Shingle Roof Replacement Services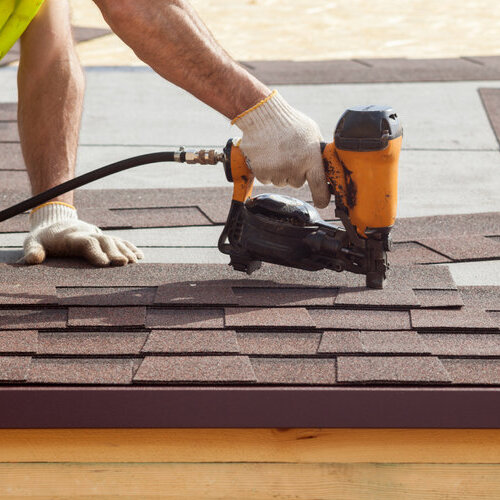 Does it seem like your roof is not in great shape? You get numerous perks from having a shingle roof. But a 10 to 20 year life expectancy means you will probably have to replace it eventually while residing in your home. The notion of roof replacement might seem a bit intimidating. It doesn't need to be challenging or overly pricey when you team up with a professional roofing company like Edge 2 Edge Roofing. Interested in a shingle roof replacement in Holly Springs, GA or surrounding areas? Reach out to us today at 877-488-3343.
Is Roof Replacement Necessary? Do I Need to Replace My Roof?
You may suspect it's time for a new roof. But you may not know for sure whether a roof replacement is truly the best option. This brings up one crucial question. How do you recognize for certain the time has come for a new roof? In many cases, the only way to be certain is to get in touch with a qualified roofing company that can perform an inspection. You can, however, look out for many criteria that show you when a roof needs to be replaced.
Granule loss is one of the things you should take note of with a shingle roof. You might not be able to see a roof is losing granules just by looking at it unless there are conspicuous bald spots. But you can typically see granules in the runoff from your gutter. A large quantity of granules is a good signal your roof is seeing a lot of wear and tear. You can look out for indicators like curling shingles, as well.
Experienced Shingle Roof Replacement in Holly Springs, GA
The experts at Edge 2 Edge Roofing can be there to lend a hand if you feel it's time to replace your roof. Our team can inspect your current roof and decide if you require a roof replacement. We can then give you high-quality roof replacement so you can be assured you have the security you need if that's the case. Set up your roof replacement in Holly Springs, GA by reaching out to us right away at 877-488-3343.